Published on 21 December, 2022
It's been a bright year for Beyond as we received more external recognition of our stellar growth. We've risen 107 places to number 101 in the 2022 Solent 250 list published recently, and were earlier this year placed in the inaugural FEBE Growth 100 list for entrepreneurial businesses.
"It's been a brilliant year for us on the awards front and we're delighted to be recognised alongside some fantastic local household names such as Farrow & Ball and Hobbycraft in the Solent 250 and brands such as Huel and Passenger in the FEBE Growth 100 list", said Founder and CEO, Elliot Lees-Bell.
"Our three retail websites, Drench, Tap Warehouse and Only Radiators continue to grow and become more well-known to the nation's renovators, but it's also hugely rewarding for us to be noted as a company that is doing things right on many levels."
Our mission is to help create well-designed homes that look great, feel special, and have a positive impact on people's everyday lives. Drench, in particular, aims to meet the needs of customers who are design-curious but equality want affordable luxury in their bathrooms – it fills a cooler, less-mainstream niche where the products have already been curated so that everything on offer is of high quality and beautifully designed, whatever the budget.
Our top-notch 3D designs look just like photographs and our super-popular free consultation service helps customers navigate the technical niggles that can befall bathroom renovation projects.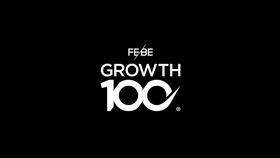 Elliot Lees-Bell said, "According to FEBE, there are 4.2m private companies in the UK, and just 1% of 45,000 of these are considered 'high growth'. To have made it onto the Growth 100 list is simply fantastic. We're a detail-obsessed, hard-working and home-loving team and our drive to make bathrooms beautiful yet affordable is never-ending!"
About the lists
The Solent 250 is an annual listing of the top privately-owned businesses in the region which recognises the top performing companies by annual sales turnover. Qualifying companies must be privately-owned and headquartered in the Solent which is defined as Hampshire (south of Basingstoke), parts of Dorset, Wiltshire and West Sussex.
Beyond Retail is placed at number 101 in the 2022 list, growing from position 208 in 2021.
FEBE (which stands for 'For Entrepreneurs By Entrepreneurs') celebrates the greatest entrepreneurs in Britain, and launched its Growth 100 this year – an annual list and awards that shines a light on the finest and fastest-growing privately owned businesses in the country, where the founder or founders are still involved.
The list is composed of the 100 fastest growing, founder-led, privately owned businesses in the UK. All listed companies are profitable and are turning over between £3m-£200m.
Beyond Retail is placed at number 97 with latest sales at the end of November 2021 of £47, 925 million which demonstrated a 2 Year Sales Compound Annual Growth Rate (CAGR) of 45.15%.