20,000 PRODUCT LINES ACROSS BATHROOMS, KITCHENS AND HEATING.
8+ Million Visitors Each Year Across 3 Retail Websites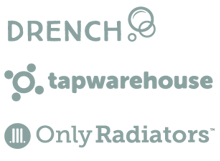 Beyond Retail began life in 2011 selling bathroom and kitchen taps online. Now, over 8 million people visit our 3 online retail brands each year. It is both nostalgic and rewarding to look back and see how far we have come in such a short space of time.
We now offer over 20,000 items from 50 manufacturers and brands across bathrooms, kitchens, heating and lighting. A growing portfolio of own-brand products allows us to cater for the cost-conscious customer. Our team has grown substantially, but has always retained a healthy mix of traditional showroom retail experience to underpin our forward-looking and thinking data-driven mindset. This mix of old versus new gives us the very best insight into our customers, and ultimately means we are well-positioned to continue our journey towards becoming the go-to destination for shoppers in our categories.
We aim to provide a shopping experience more akin to the expert service of a top class showroom, yet from the comfort and convenience of home. Sales advice should be insightful, useful, accurate, and timely. Product information should be comprehensive in order to reduce uncertainty and abandonment. Delivery should be convenient and fast. Price should be competitive, with reduced prices made possible by technological efficiencies, automation, and purchasing power.
We're not selling anything that hasn't been sold before, or isn't being sold elsewhere. We haven't invented the wheel, but we can certainly improve upon it. The internet has radically changed the sector we operate in, and whilst it is a highly competitive one, there's plenty of mediocrity. And who wants mediocrity?
THE TIMES THEY ARE A-CHANGIN'
Technology is changing the world.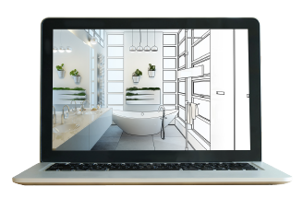 Large, widespread changes usually happen slowly and incrementally; look back years later and only then are things clear. But the pace of change is speeding up, and recently Covid-19 has pressed even harder on that throttle. A decade or two ago, many people were hesitant about buying big-ticket items online. A bathroom was bought in a showroom. Radiators were boring white rectangles picked up from your local DIY store.

But two things have been happening in tandem. First, it's easier than ever to get a feel for a product without seeing it up close. Better product imagery; 360-degree photos; video content; customer reviews; the inevitable normalisation of virtual and augmented reality – all of these factors combine to break down those traditional barriers.
And second, consumer behaviour is changing. We are becoming used to immediacy and convenience. We have access to a world of information and advice at our fingertips. Why traipse around a shop between the hours of 9am and 5pm on a weekday if it's not convenient? Why suffer pushy salespeople and tired sales tactics when we can access reviews, guides and a world of inspiration in seconds, and from anywhere?
The steady shift from bricks & mortar to online has been happening for a while. But from 2020, global events have caused that shift to pick up pace. People who very rarely shopped online before had little choice but to give it a try.
At Beyond, we expect much of this behavioural change to stick around. Technology will continue to advance. The idea of visiting a showroom and browsing from a small range, limited by physical space, will become less and less relevant as time marches on. In 2020, 8 million people visited our 3 websites. 2021 marks our 10th anniversary year, and we look forward to continuing to play a role at the forefront of these colossal shifts within retail.
Work isn't a place – it's something we do.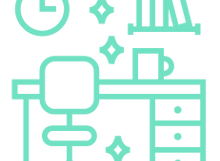 Technology has changed the face of retail, and now it's changing how we work too.
We've always felt very strongly that the best companies are those that look after their people. Happy people do great things. Culture plays a big part in everything we do, and ours prizes entrepreneurial spirit, innovation and opportunity. We like to explore, question, and challenge conventions. And we do this with a collective goal of putting our customers at the centre of everything.
One of the biggest recent changes has been the shift towards a remote-first way of working. Like most companies, we didn't opt to work remotely out of choice. But we quickly woke up to its value, and to it's role in our future. We have a physical office, a warehouse, and a desire to offer flexibility wherever it's possible. Many of our people enjoy working from their own homes. Some like to work in the office occasionally, or exclusively. We think people should be able to work wherever and whenever they get their best work done, and we're determined to keep improving how to best facilitate that.
---
"Change will not come if we wait for some other person, or if we wait for some other time. We are the ones we've been waiting for. We are the change that we seek."
Barrack Obama
WORK, LIFE & BEYOND
We are nothing without our people. We're ambitious, we're growing and expanding fast, and we do great work. But work shouldn't be dull. Our best ideas don't come from individuals sitting alone in offices. They come from collaboration; from the creativity that comes at unexpected times. We have fun with what we do, and that's just as important as anything else.